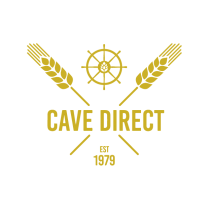 To all our customers,
I hope you are staying safe during these trying times. UK has now stepped up measures with strong advice aimed at controlling COVID19, with expectation they will get stronger in the coming days/ weeks.  There is much uncertainty, but we do hope we can get back to more certain times and to our fun jobs of selling beer.
Cave Direct is a 41 year old family business that has weathered many storms and built its reputation based on its relationships with its breweries and what we offer as a business through our amazing team, fantastic products and experience in the industry.  Though this is possibly the hardest storm we are all going to need to weather together.
We understand if you are deciding to close your business or stop on site sales, but if you are taking measures to remain open for the time being or focusing on offsite sales we want to be here for you.  Our operation will still be open for as long as we can and we want to make sure as many people who are wanting beer are able to get it.  We will be reducing our operation and changing our truck runs, so your rep will be in touch to confirm any orders and arrange a suitable time.  It's likely we will be reducing the days our drivers are out, but will be pushing to have some trucks out every day delivering.
We have taken been taking measures for hygiene and safety with our drivers on delivery runs, please respect their distance and try to make no contact, even with signing papers.  Our reps will all be working from home and have been asked not to have any face to face meetings.  They will all be available on the phone and email and will answer any and all questions.  Our offices remain open.
We'd advise going online to order as it shows our current live stock in all warehouses, apologies if any favourites are out of stock for a short while, we will do our best to replenish as soon as possible.  Our reps are here to support you, so please speak with them regarding any support we can offer, or even just for a natter.
We do hope we are able to get back in the coming weeks and thank you for your continued support.  As an industry we are all in this together and I hope with support from the UK government and each other we will see the other side.
Regards,
Team Cave Direct