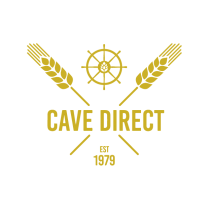 In line with government guidelines confirming that all pubs, bars and restaurants will remain shut for the foreseeable future, Cave Direct On-Trade delivery business will sadly remain dormant until further notice.
We have made the decision to keep our Southern warehouse open with a skeleton staff who will deal with any enquires and service the small amount of off trade business that may still remain open.
You can contact us via email  info@cavedirect.com or call 01622710339. Statements will be sent out every month in the usual way.
We would like to thank you for all your business and look forward to when we can put all this behind us and look to the future.
We hope you all stay healthy and safe,
Kindest Regards
Cave Direct.
CONTACTS:
If you have any questions, give your Account Manager a call.
Rob Young (South depot general): 07835771986
Rosie Garner (West London): 07761382424
Tom Boulton (South London): 07568564257
Kieran Hawkins (East London): 07792635907
Robbie Ormrod (Essex, Kent, Sussex, Brighton): 07487251911
Bart Verhaeghe (Surrey, Hampshire, Burks, Buck): 07736659073
Mike Rochester (Northern-west depot general): 07808029892
Adam Gallagher (Manchester): 07534802523
Jim Thackray (Leeds):  07375886442
Ross Quinn (North-East): 07881100041
Robyn Peatfield (Liverpool): 07534802031
Mike Rochester (West depot general): 07808029892
Will North (Birmingham): 07570698787
Alex Bona (Cardiff): 07429382868
George Parry (Cornwall): 07507037516